The
Pink Coral Sands.
The sand is pink as coral, it's very fine, makes for slow and difficult going, but it's beautiful.
A picture of my destination.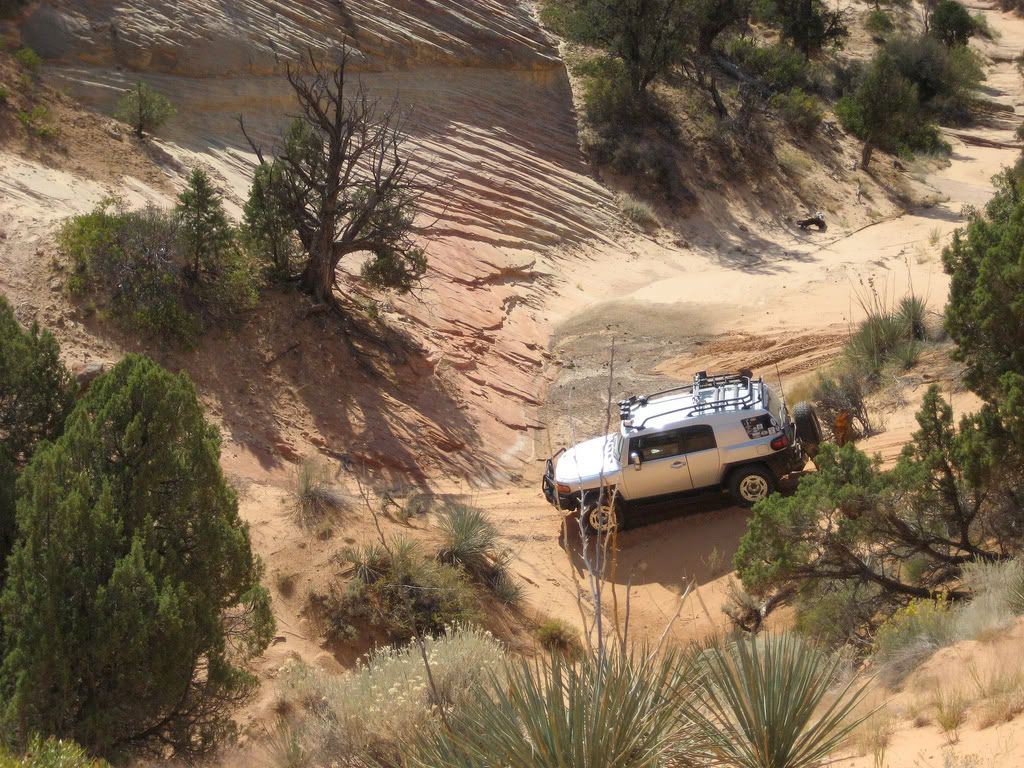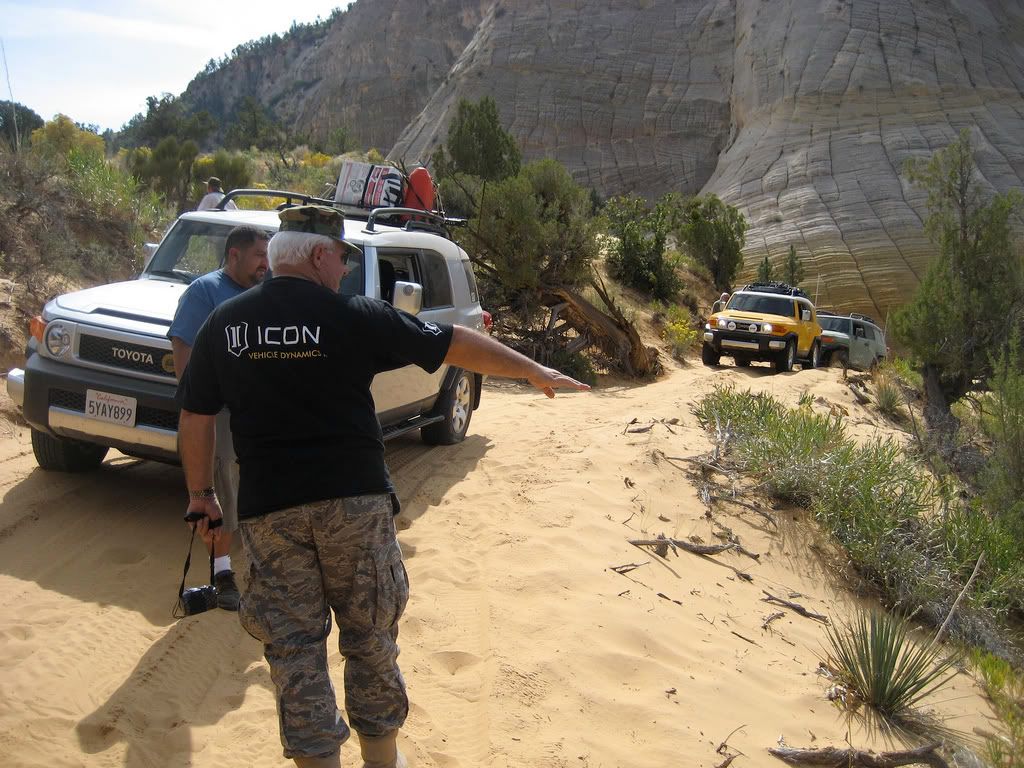 I have lots of favorite places to take my Toyota FJ Cruiser. The twenty-mile trip from the Pink Coral Sands State Park near Kanab, Utah - through Elephant Hill Pass and down into the Virgin River Gorge which is also called Paranuweap is one of my favorites. It's an area I have not fully explored, the wilderness study area to the south and east of Zion's National Pa
rk. It's wild country where the roads are treacherous.
If Vince Peterson (right) waited another ten feet to slide in the sand, he'd have gone over the edge of the canyon and would have dropped about 200' [living by chance].
I wonder if my friend, Jack, who reads this blog thinks I'm nuts for taking my truck into places like this. Truth be told, I'm clearly crazy by most people's standards - read my blog - however, places like this, Paranuweap, are some of the only places where I feel alive. There is a liberating feeling places like this impart.