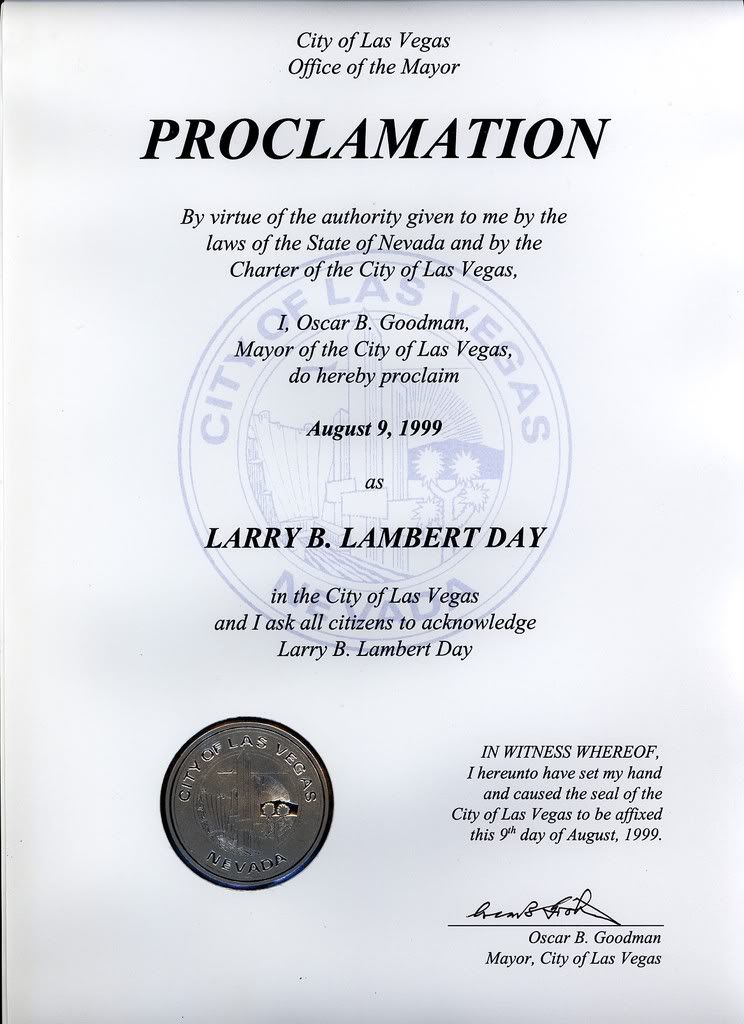 Piero's Italian Restaurant, the evening after Oscar B. Goodman is elected to his first term of office as the mayor of the City of Las Vegas, Nevada. 
There are no short pours in tumblers and the food flows from the kitchen as if it was intended for the table of a Turkish Bey. The gathering includes Goodman's inner circle and all of his living clients. It's no secret that Goodman represented reputed members of Italian Organized Crime. The toasts begin. "F-the FBI"! "F-the IRS!" and then one old pezzonovante lifts his glass, a splash of hundred year-old Scotch sloshing down his shirt sleeve and shouts, "F-the CIA".
Goodman pales briefly and says, "no, no, we cant toast like that." He stands, looks at the corner at two men who have been silent and who have not taken part in any of the toasting or back slapping. He says, "to the CIA!" Confused but following his lead the labor leaders, pension fun managers and goombas toast and drink.
The two men, one wearing a silk Breoni suit and the other wearing a more subdued Armani, smile, and walk out of the restaurant where the valet has their car waiting. They drive to the Mandalay Bay hotel and take the elevator to the Foundation Room where they have a private conversation. Eventually, business concluded, they are approached by a Black Rap Star, dripping in gold chains, accompanied by several attractive models and half a dozen bodyguards. The Rap Star admires one of the men's hat, a Borsalino, hand-stitched Italian job. The story continues, but it's not for this blog.