It's something to do with my daughter on weekends when there's not much else to do.
You can call it a hobby if you'd like. It's not an obsession.
I like to find crashed aircraft in the California desert(s) and explore the wreckage, take some photos, etc. It's a lot like a treasure hunt because they're not always as intact or as easy to find as the C-130 Hercules pictured below.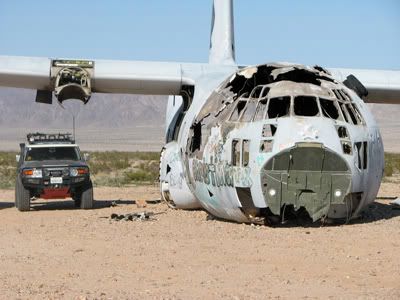 My Toyota FJ Cruiser under-wing.
The most comprehensive exploration I'm aware of has been compiled on-line by Joe Idoni.
CLICK HERE
to view his journey of exploration.