Blogging from NY, NY - on the road
Guess which section of the Metropolitan Museum of Art was my favorite. 
†
HINT: Look Down

.
The Medieval section was devoted to armor that survived, which means circa 1500 onward. Essentially armor from the end of the era of armor that wasn't used in battle.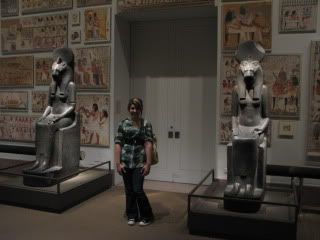 Emilie walked like an Egyptian through that exhibit.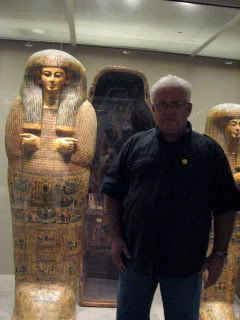 I found the sarcophagus that I want to be buried in and it fits. I say, if you are going to go, GO BIG!