Blogging in NY, NY -- on the road
Whenever I ascend the Empire State building in New York, I feel like the villain in a Batman/Superman (insert superhero name here) movie.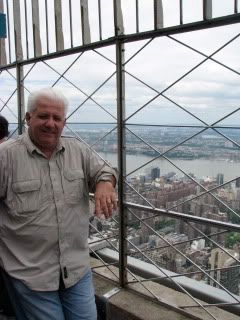 My daughter goaded me into smiling for the photo
.
Emilie, with the Statue of Liberty slightly visible in the background to her right in the photo.